Welcome to TRAP MASTER - A fun pixel art platformer for those who into run, jump and traps :)
Description
TRAP MASTER
DISCLAIMER: The game is still receiving updates and this lite version is mostly to get feedback on the game feel! It includes 4 types of traps plus the main mechanics! Any kind of feedback is highly appreciated! :)
Welcome to **TRAP MASTER **- A fun pixel art platformer for those who into run, jump and traps :)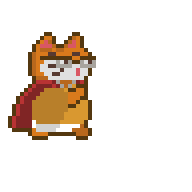 About the game
Choose your master and overcome challenging traps/obstacles in this gorgeus pixel-art platformer!
Ready for a challenging world of traps in Trap Master. Take your focus to a new level as you control your Master to jump, dash, flip, double jump, smash, sword attack and many mores to come through exiting traps/obstacles and monsters.
Easy one touch game play with lots of masters/obstacles that will keep you entertained during stressed hours.
Game Features
Pixel-art based Platforming!
Lots of traps to be explored!
Unlock new masters, locations to refresh your experience with the game! (Future updates)
Roll, dash, bulk up and get stronger, double jump and much more in future updates!
Use TUT mode to sharpen your skills!
Also! Some traps can be jump on top to get destroyed.
Check it out on Google Play Store
https://play.google.com/store/apps/details?id=com.BRAH.trapmaster