Cloud saves
Game state is automatically saved to the cloud when you are playing. The last 5 saves are stored in the "Latest" group, if you want to find older saves you can open the "Daily saves" for snapshots from each day.
Not signed in
To use cloud saves you need to sign up.
Signing up is free and will take just a few minutes to complete. With a GX.games account you can enjoy several additional features, so don't wait and sign up already today!
Sign up
No challenges exist for this game.
Death is not the end! Slash, dash, parkour and manipulate time in this 2d action plaformer.
Description
STORY
Under the cover of darkness, a shrouded figure creeps into an abandoned village, the only sound his footfalls echoing ominously through the deserted streets. The mysterious stranger is on a mission to bring down the infamous voievod known as "The Dragon". With a reputation for burning and hanging his victims in a twisted display of power, "The Dragon" has become more than a man, a legend whispered in hushed tones and spoken of with both reverence and fear.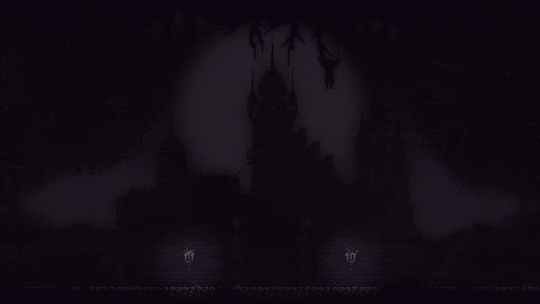 A thick layer of fog has settled upon his castle and madness has shrouded the minds of his people. Their eyes have become milk white, and they will attack any trespasser on sight. Is this the work of that mad man or something more sinister?
A perilous journey awaits those who challenge the infamous tyrant, as the stranger sets out to bring an end to his reign of terror. Navigating the twisted halls of the tyrant's castle, he must use his skills to overcome the dangers that lie in wait.
Inspired by "Castlevania" and "Prince of Persia: Sands of Time".
​
GAMEPLAY
Explore a war torn land and uncover its many secrets. Discover what lies beneath the expansive and interconnected walls of the castle and make your way up towards your target.
Combine sword fighting with verticality to outmaneuver your foes. A easy to learn, but hard to master system, where using all the skills you have at your disposal will be the key to success.

Death is not the end! Your powers over time and space offer you the greatest advantage. Rewind or slow down time, reverse gravity or completely lock your enemies in place.

Making allies is an important step, but not everyone will agree with your decisions. Choosing to side with one shall inevitably make another into an enemy. Neutrality is rarely an option!
​
FEATURES
Hand drawn, simple, and moody pixel art.
An easy to learn, but hard to master combat system.
The ability to reverse or slow down time, freeze your enemies in place and even reverse gravity.
Combine sword slashes, ranged attacks, special abilities and parkour.
Precise movement, enemy juggling and animation cancelling.
Acquire and upgrade your character's powers.
Customize your character's appearance.
A wide variety of enemies, ranging from giant bats to unspeakable horrors.
Hunt down a tyrant inside his own castle.
Run on walls, jump over deadly traps and do anything you can to survive the castle's many obstacles.
Meet a colorful cast of characters.
Not every decision is sign-posted, so consider your actions wisely.
Find the source of the mysterious plague.
Don't trust chickens!